The Venison Advisory Service Ltd (VAS) is a consultancy established specifically to provide support and advice to those considering setting up a commercial deer farm as a business venture or an additional revenue stream.
The UK venison market is buoyant and UK producers cannot currently produce enough venison to meet demand. Scotland is a major supplier to the UK and European markets, with an estimated out-turn of some 3500 tonnes per annum, the majority of this coming from the wild red deer cull.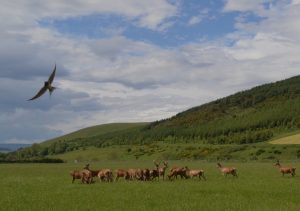 Market data (June 2019) from the Scottish Venison Association is available here.
Scotland's deer farms now produce upwards of 75 tonnes of venison per annum, and the wild red deer cull is static after a record year in 2017/18. Imported product still fills the resultant vacuum.
One aim of the  Scottish venison strategy Beyond the Glen, launched in 2018 is to increase Scottish farmed venison production from  c 100 tonnes to 850 tonnes by 2030 whilst accepting that wild venison supply will remain broadly constant.
The drive towards healthier eating, greater awareness of venison as a healthy food, and increasing interest from Scottish Government and its agencies for development in this area all present an encouraging backdrop. Scottish venison also already enjoys an enviable reputation and an excellent image not just in the UK but further afield.
Scotland has a mix of suitable terrain, ideal climate, access to quality stock and access to markets that make deer farming prospects well suited. Indeed, Scotland pioneered the concept of deer farming in the 1970s, although it has never developed here on the same commercial scale as it has in, for example, New Zealand.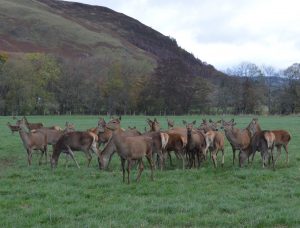 The initiative to encourage more farmers and landowners to consider the commercial opportunities arising from farming deer is gathering momentum.
The Venison Advisory Service provides quality, experienced project-led advice and consultancy to those looking at deer farming as a commercial, revenue-generating opportunity, not just in Scotland but across the UK or internationally.
Find out more about the services the Venison Advisory Service has to offer to those wishing to get started in deer farming.
The VAS starter guide to deer farming and deer park management, produced as a part of the Scottish Government funded Deer Farm and Park Demonstration Project (which ran in 2015/2016) is available here .